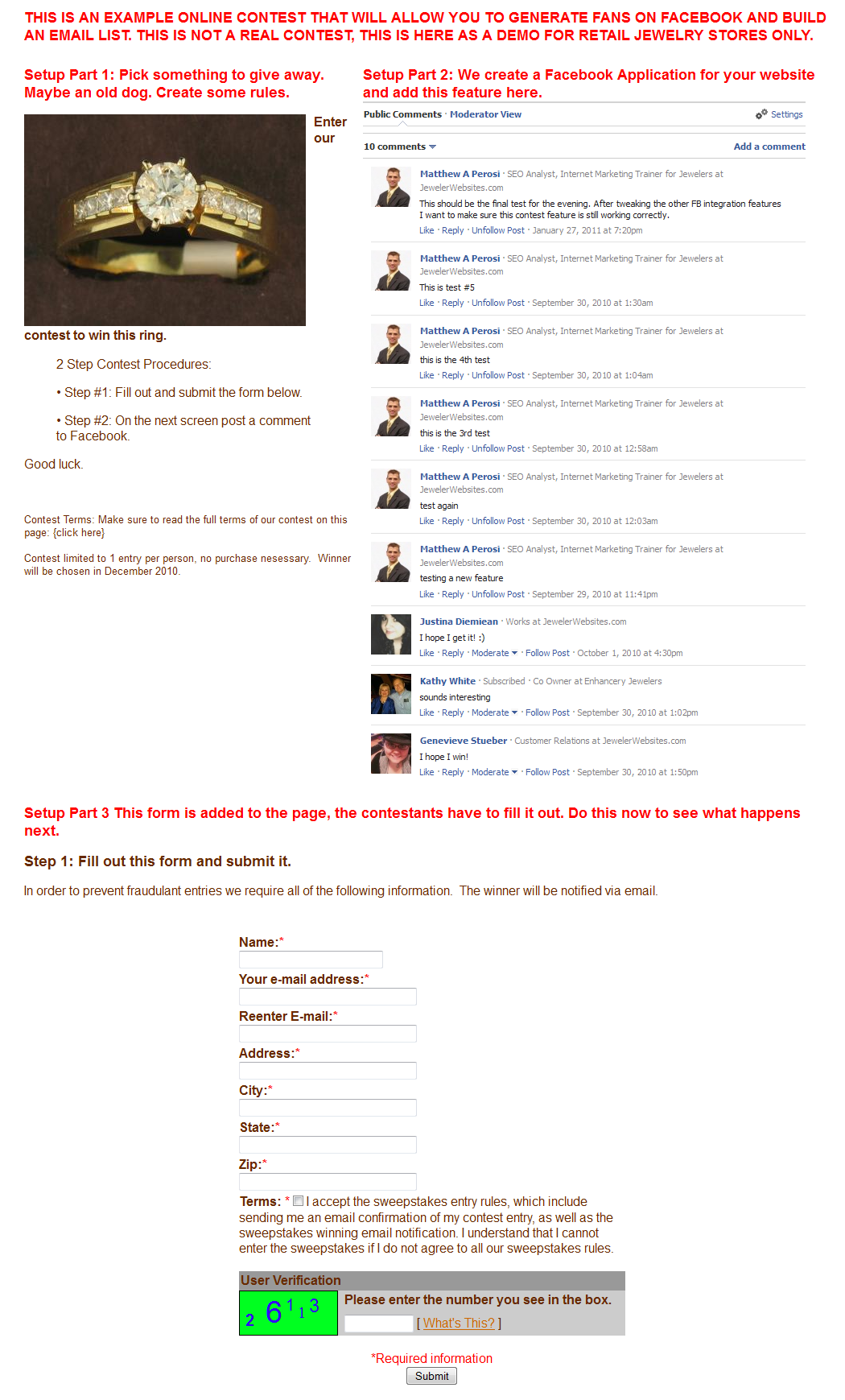 Sample Facebook contest. Click it and test it for yourself.

GlitterPaw Software really shines with Facebook Contests!

Check out our Facebook contest demo to see how this works.

The idea is that you pick an item from your online product catalog to give away, then you set up a content page using our one of the special FB layout forms.

The form requires people to fill out an online entry form, then submit it. After the submit they are then required to Like or Comment on the contest.

Their Like is posted to their FB Timeline to attract other people to visit your site.

When the contest is over you can change the contest form to a winner announcement form. All those social shared links from Facebook will never be lost again!