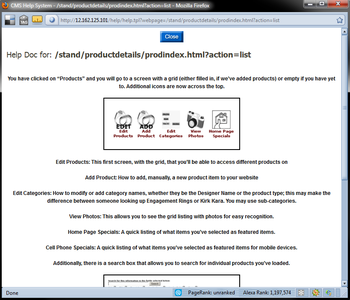 Actual help doc screen grab.
The image to the left shows an actual help document pop-up window that's available through GlitterPaw Software Stand.
All the GlitterPaw Help docs are fed from one primary GlitterPaw repository.
Your own help docs will save on your own site when you start creating them.