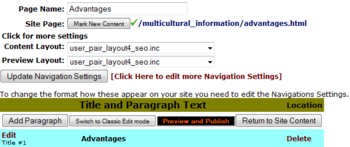 The black Preview and Publish button only
appears on the website when activated.

We admit, this feature is not used often by small businesses. The preview & publish feature allows you to have one employee with content editing permissions and another employee (manager) with publish ability.

This feature was built for the times when you just don't trust anyone to publish content to your website without prior review.