GlitterPaw's Content Swap allows you to pre-plan large (and temporary) website changes so you can set everything up during less busy times of the year.

As part of the Content Swap there are parts of the product catalog that can also be swapped out.

The screen below shows how a product Title, Subtitle, Description, and Prices can all be swapped. You can actually pre-plan up to 7 different prices for the products based on date. This helps to manage special offers during the holiday season that might change for a single weekend without manually touching the site that.

The Swap also include 2 more product images. If you jazz up your photos with snowflakes or ornaments, this is where you would load the photos.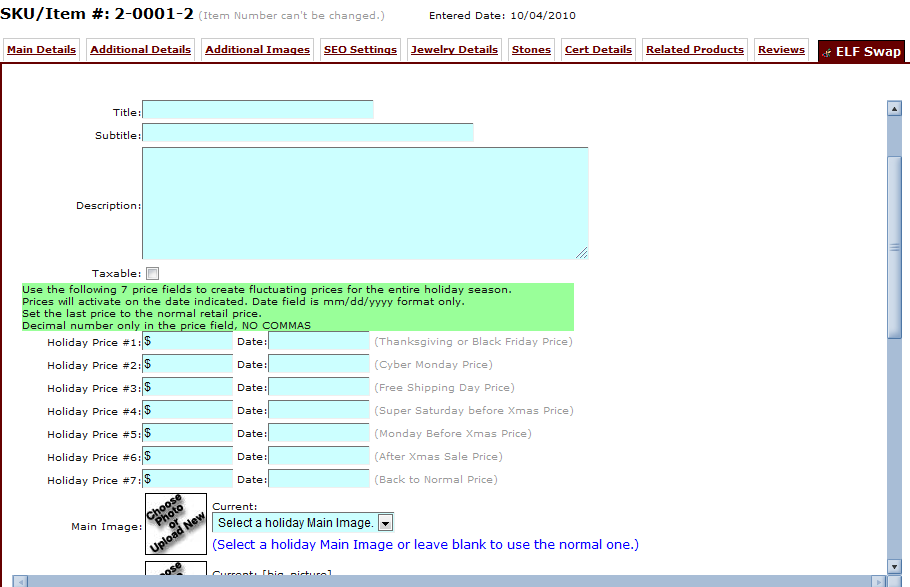 The above screen is available when the Content Swap is turned on.