If you've used a bulk uploader in the past you may have already experienced the headache that comes with accidental re-uploading of products that you've manually edited on the website. Yeah, this is where our "oops" comes from. Hours of work erased in a blink.
But no more. GlitterPaw has special product catalog field protection. Simply check a box and protect the Title, Subtitle, Description, and Quantity on hand from being overwritten. Two other options allow you to protect the entire record from all updates, and to prevent it from being removed from the site during a batch upload.
The screen shots below show these features.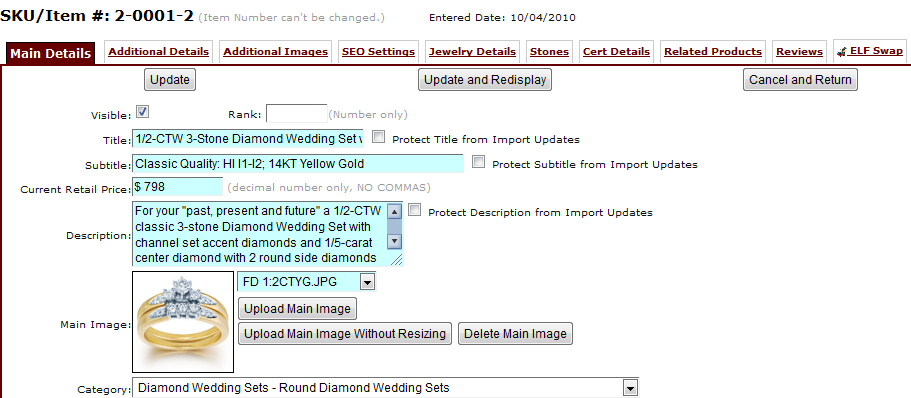 This screen shot shows the protections for the Title, Subtitle, and Description fields.
---