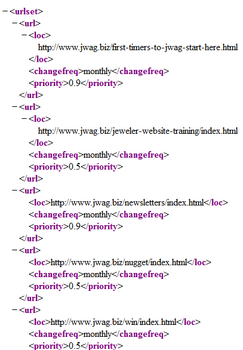 Sample sitemap.xml generated from a GlitterPaw Software.

No need to use 3rd party software to generate your sitemap.xml file any more.

GlitterPaw Software has a way to quickly generate the XML sitemap right from your own sitemap.html page.

The feature is available manually, or, for active websites, you can set a timed trigger to execute the xml rebuild daily.