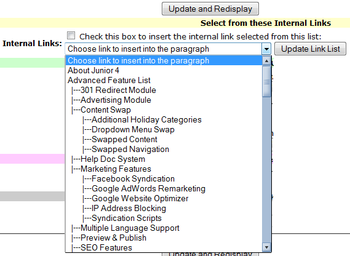 Example view of the link building dropdown list for this website.

Arguably this is the biggest daily time saving features added to GlitterPaw, and carried onto version 5.

Internal link building between pages of your site is important for your SEO, but doing it is pretty tedious.

This drop down list created a quick way to grab every real page of your website and insert it into your paragraphs.